DS4
a distributed social and semantic search system
DS4 poster download
DS4 prototype system was presented in ECIR 2013 demo session.
You can download the accompanying poster from here [pdf].
DS4 software download
DS4 prototype system is build upon Microsoft .NET Framework v4.0, using C# and the Lucene v2.9.1.2 library. Please contact one of the people involved in the DS4 project for acquiring the source code of the system!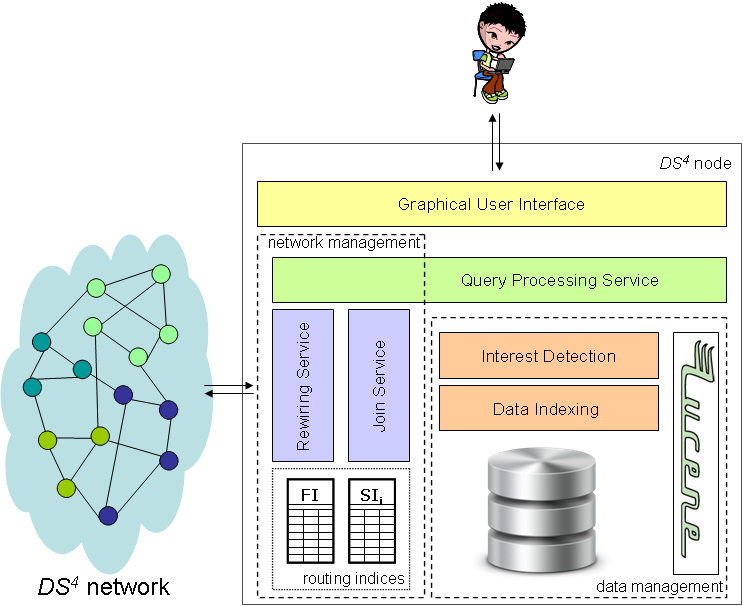 contact us
Paraskevi Raftopoulou
praftop[at]uop[dot]gr

Euripides G.M Petrakis
petrakis[at]intelligence[dot]tuc[dot]gr

Christos Tryfonopoulos
trifon[at]uop[dot]gr